This sentence has been flooding your Facebook timeline for a couple of days now. Truthfully (and unfortunately), sexist statements from Trump don't surprise us anymore. What does, however, are the people who defended him.
From "it was just locker room talk" to "boys will be boys", we can all agree that we've heard these so-called defences time and time again. So what's wrong?
Well, it perpetuates 'rape culture', a term that was designed to show the ways in which society blamed victims of sexual assault and normalised male sexual violence. Many claim 'rape culture' doesn't exist, that it was made up. But this is an actual phenomenon and here's the evidence why being a woman these days is painfully dangerous:
#1 Brock Turner.
Brock Turner had sexually penetrated an intoxicated and unconscious 22-year-old woman with his fingers. He got the media's attention because of the letter Brock's dad sent to the judge defending his son. Here are some of the highlights:
"[Brock] will never be his happy go lucky self with that easy going personality and welcoming smile. His every waking minute is consumed with worry, anxiety, fear, and depression."
And how about the victim's physical and emotional scars?
"That is a steep price to pay for 20 minutes of action out of his 20 plus years of life."
Prosecutors had recommended a 6-year prison time for his crime. However, Santa Clara County Superior Court Judge Aaron Persky sentenced him to a meagre 6 months in jail. What's even more shocking is that he only served 3 months before he was released on account of 'good behaviour'.
#2 This former teacher's one-month sentence for the rape of a teen.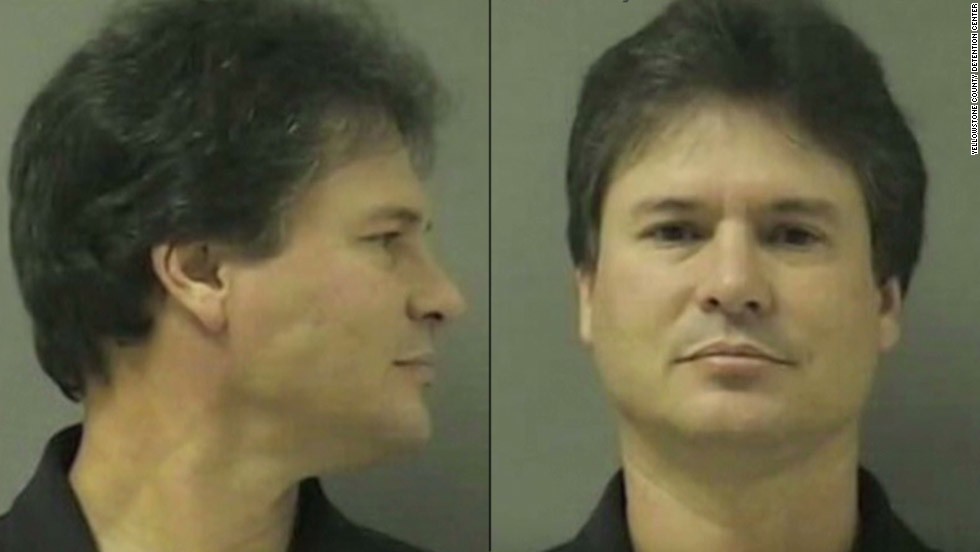 This former teacher (above) served only ONE MONTH for raping a 14-year-old girl..
Prosecutors filed an appeal questioning the controversial sentence imposed on the rapist Stacey Dean Rambold. Rambold pleaded guilty to the rape but was released a month later when District Judge G. Todd Baugh said that the teen victim "seemed older than her chronological age". In 2010, Cherise Morales, the victim, took her own life.
#3 When prestigious news sites like CNN lamented that rape ruins the "promising" lives of rapists.
When Judge Thomas announced that Trent Mays, 17, and Ma'lik Richmond, 16, would only serve a minimum sentence for raping a 16-year-old girl whilst she was unconscious, CNN's Candy Crowley told her colleague Poppy Harlow that she "cannot imagine" how emotional the sentence must've been.
She added that it had been "incredibly difficult" to watch "2 young men, who had such promising futures, star football players, very good students… as they believed their lives fell apart".
#4 Statistics: 97% of rapists don't even spend a day in jail.
Perpetrators of sexual violence are less likely to go to jail or prison than other criminals. And the majority of sexual assaults are not even reported to the police: 2 out of 3 incidents go unreported.
What more, over 11,000 untested rape kits are collecting dust on a shelf somewhere. This means over 11,000 women reported rape and were tested, but the kits were left unprocessed. Victims are also not taken seriously when they report rapes to their university campuses.
#5 Internet 'trends'.
Like this meme:
And Twitter hashtags that support accused rapists and blame victims. Also not forgetting… rape jokes – and people who defend them.
How is this funny?
You guys want to play the Rape game? No?

THAT'S THE SPIRIT.

– Gonnevig via Reddit
#6 Politicians (other than Trump) who perpetuate rape culture.
When they devalued legitimate rape:
[U.S. Rep. Todd] Akin's response was that it was his understanding from doctors that it's rare for someone to become pregnant from rape.  He said, "The female body has ways to try and shut that whole thing down."
And when they state that rape is something "intended by god"
"I struggled with it myself for a long time, but I came to realize life is that gift from God. And I think even when life begins in that horrible situation of rape, that it is something that God intended to happen."
It's also happening at home.
In 2012, a three-judge panel at the Court of Appeal unanimously released national bowler Noor Afizal Aziza on probation in the statutory rape case. He pleaded guilty to having sex with a 13-year-old girl, and was released, reportedly due to his "bright future".
The judges agreed with Afizal's lawyer that:
"…public interest would not be served if Noor Afizal was sent to jail as he had a bright future."
Many Malaysians took to Twitter to express their outrage:
"Is ok to rape now in Malaysia if u could show the judge that u have a #BrightFutureRapeOK ahead,"

— amin abdullah (@aminlah) September 9, 2012
The way we react to rape and rape victims says a lot about what we actually think – but the fact is, rape is wrong, regardless of what the legal system says. Do we really have to say this out loud?
What are your thoughts on rape culture?
* * *
Words by Shareen Ho.
–
Read Next: [NSFW] Fashion Ads That Promote Rape & Women Stupidity
As if Trump wasn't enough, we also have the fashion industry perpetuating rape culture. Click here to see those god-awful ads.